Performing Arts Students Relay for Platt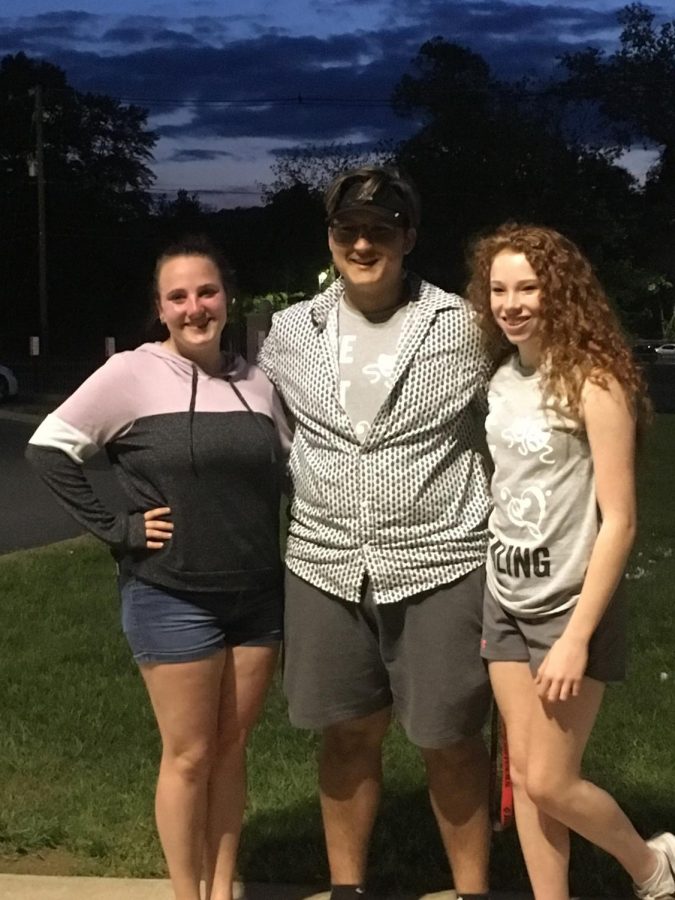 This year Fine Arts students banded together at the Relay for Life in honor of deceased Theatre Arts Director Clifford Platt.
Platt passed last June after losing his battle with lymphoma cancer. His passing struck the community, especially those he personally taught and knew. And now they relayed in his honor.
Throughout the school year,  band  students joined with choir and theater students  to form one large, united group, called "The Art of Healing."  Throughout the year, the group hosted many events to raise money for  the Relay for Life event.
Team captains, seniors Rosemarie Caffiero, Santino Flora and Lianna Johnson, united the team with Mr. Platt in mind.
"Platt welcomed us into high school and gave a reason for so many relationships, good memories, and even opened so many of us up to the arts," said Caffiero. "He affected us all in different ways and we needed a way to show everyone how much he meant to all of us."
"Platt was so close to so many in the arts at Warren Hills, and in light of his passing, I think we all felt it would be best to combine the teams," said Johnson. "It's been a great feeling so far."
Flora agreed.
"Mr. Platt was not just an influence on the drama department, but the entire performing arts department," said Flora. "Lianna and I spoke for a bit about ways that we can raise the most money in the effort to fight horrible disease and combining the teams was just the best approach. We love working together and I know Platt is looking down proudly at what his students are accomplishing."
The team, according to the captains, had several goals in mind.
"We wanted to raise as much money as possible and create awareness for the event," said Flora.
"[But] we also want to show as many people as possible how big of an impact Mr. Platt had on all of us," added Caffiero.
Each leader, touched by cancer in some way, shared why they joined the cause.
"I've been relaying since freshman year and have enjoyed raising money to help cure cancer," said Caffiero. "This year, combining teams and dedicating our team to Mr. Platt gave us even more reason to become a part of something bigger than just us."
"Obviously, Platt's fight with cancer and eventual passing allowed me to see up close and personal how terrible cancer is," said Johnson. "Especially seeing how much it affected so many people made me really want to give some hope to those affected by cancer."
"I've been a part of relay since my freshman year," said Flora. "My main reason was to help raise the money to study this horrible disease, but now not only is that my goal, it's my goal to fight for the cure in Platt's name. He is the main reason we relay now. We relay for him."