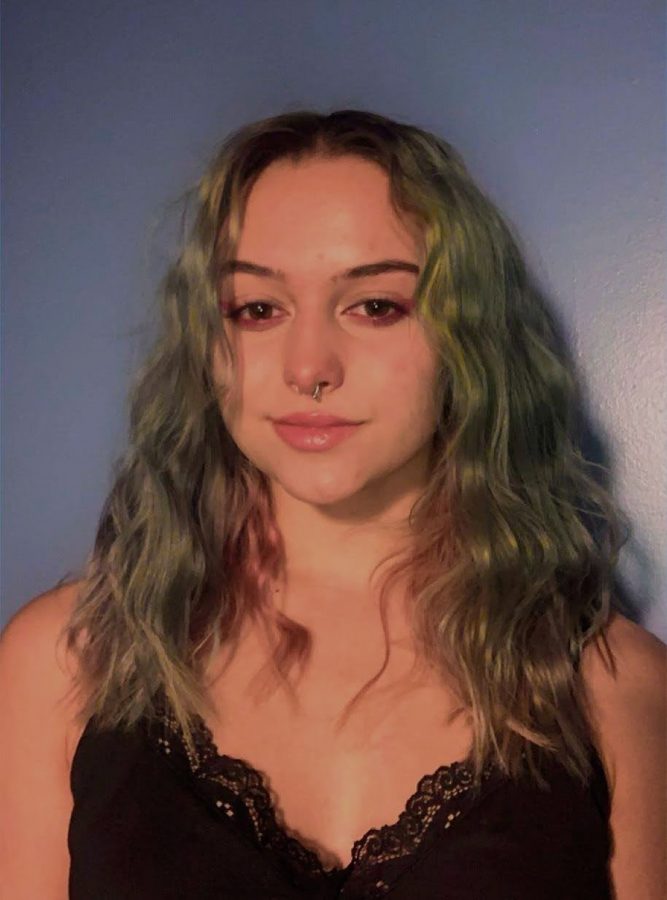 Brianna Riedmueller is a senior at Warren Hills Regional High School and this is her third year writing for The Streak, this year serving as an Editor in Chief.  Riedmueller  is interested mostly in factual writing, not creative writing, but she hopes to excel and learn more about both. 
Outside of school, Riedmueller is a competitive gymnast and competes state-wide. She also works as a gymnastics coach for kids ages 5-13 at Gymnastics Unlimited in New Jersey.  Riedmueller likes cooking and watching old horror films.  She has two sisters, one brother, a step sister and a step brother. She loves spending some of her spare time helping her little sister, Makayla, with her reading and writing. She also enjoys helping her other sister, Madi, practice gymnastics. Although her brother is usually mean, she sometimes likes spending time with him. 
She has a dog and a puppy at her mom's house and four cats at her dad's house. She loves hanging out with her friends and playing with her pets. She is interested in pursuing a career in Forensic Pathology, so she is very focused on school and getting her grades up.  She wants to take a year off of school after her senior year to travel before going to college, but that probably isn't happening because of Corona.  Above all, Riedmueller looks forward to moving away and going to college and having adventures.
Brianna Riedmueller, Editor in Chief
Dec 15, 2020

School Based is Saved

(Story)

Dec 14, 2020

Editors' Debate: Are Masks Effective Against COVID?

(Story)

Jun 09, 2020

Black Lives Matter.

(Story)

Jun 09, 2020

Death Penalty Should Remain in Place

(Story)

Mar 24, 2020

High Schools Should Distribute Condoms

(Story)

Feb 06, 2020

Human Trafficking Numbers Scream for Attention

(Story)

Feb 06, 2020

Science Students Witness Human Leg Dissection

(Story)

Oct 31, 2019
Jun 11, 2019

Rwandan Genocide Survivor Shares Her Story

(Story)

Jun 04, 2019

Bring Your Child to Work Day At WH

(Story)

Apr 04, 2019

Euthanasia: Moral, Not Murder

(Story)

Nov 15, 2018

DECA Showcases Its Benefits

(Story)