Alumni Spotlight: Kevin Kunzmann
From High School Journalist to Managing Editor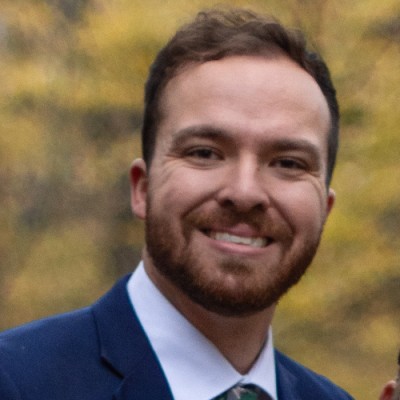 Having gotten his start as a  reporter and sports editor of The Streak, Warren Hills alumnus Kevin Kunzmann (Class of 2011) currently works as managing editor for MD Magazine.
Before working with the MJH Life Sciences publication franchise, Kunzmann was a Government and Health reporter for the Pocono Record.
 He also worked as a reporting intern for The Star-Ledger, The Express-Times and the South Jersey Times and was a freelance high school football reporter for The Daily Journal. Kunzmann also served as both News Editor and Editor-in-Chief of Rowan University's  The Whit.
Kunzmann said that when he was in high school, he loved subjects like History and English, as they seemed to tell stories in an unorthodox way.
"I loved history and literature classes, honestly—two different forms of storytelling that always fascinated me," he said. "Of course, journalism class had to have been my favorite. It was probably the first course that I put extra effort into out of want, not need. I found a drive and interest in doing the work that I just hadn't before."
As managing editor for MD Magazine, Kunzmann has plenty of responsibilities, such as managing two medical news websites/publications. 
Currently, Kunzmann said  most of his work revolves around the COVID-19 pandemic.
"Right now, my work largely entails covering the COVID-19 pandemic," he said, "interviewing epidemiologists, vaccinologists, virologists, reporting on breaking news and FDA emergency drug decisions and providing context behind new research and developments."
While Kunzmann may work in a serious environment,  he still manages to encounter some lighthearted moments.
"At my current job, I interviewed Shaq at a national heart failure conference. I was trying to connect with an actual heart failure expert for an on-camera interview.  Their media handler replied to my email with something like, 'How'd you like to interview [the doctor] and NBA legend Shaquille O'Neal?'" Kunzmann recalled. "I guess the conference hired him as a spokesperson. I said yes, of course—my team interviewed a 5'3" doctor and Shaq, sitting next to each other."
For others who are looking to pursue Journalism as a career, Kunzmann
suggests they stay curious.
"A good journalist keeps asking questions, keeps challenging what they know and have been told. They don't let things go so easily," he said. "So my advice for an aspiring journalist is to always be curious, always want more details and information. Accept that you know less than who you're speaking to and that it's your job to learn, learn, learn."