COVID Can't Stop Halloween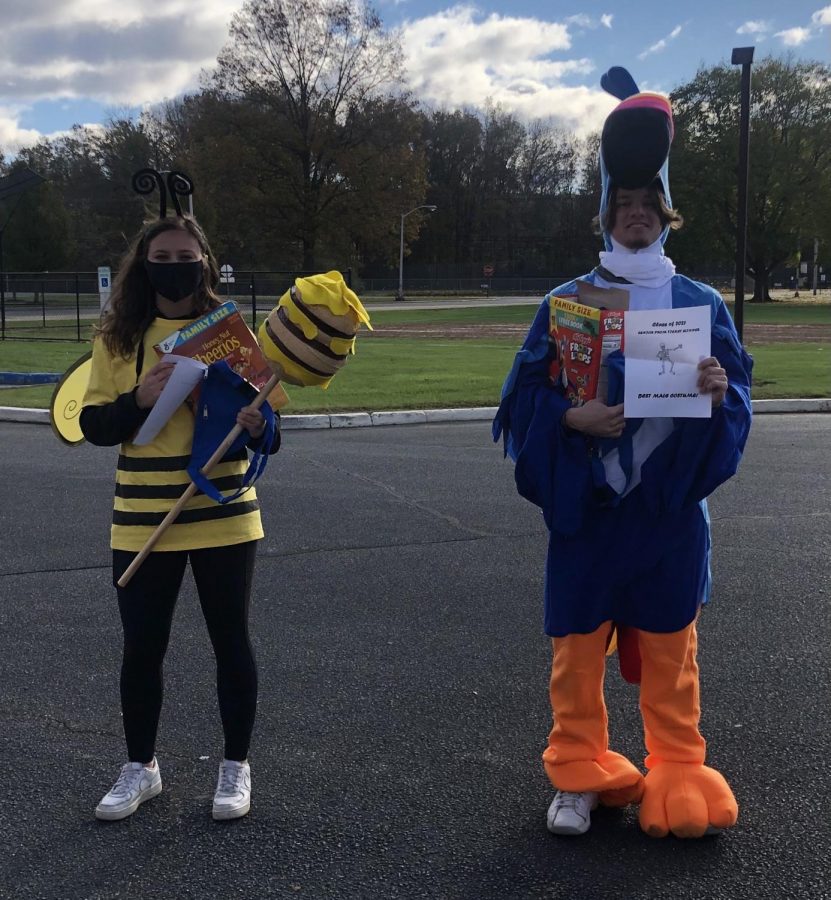 On November 1, 2020 the Senior Halloween Parade marched around the cafeteria parking lot to the front of the school at 8:30 in the morning. Sadly, this year the parade was a little different. Normally the seniors would get to walk around the school and show off their costumes. Due to COVID-19,  the parade had to take a walk outside and show their costumes off to a few teachers who bared the cold weather to come and watch. Something else that was different was the prizes and winners. The only winners were Best Female and Best Male which are pictured above. Best Female was awarded to Brynn Smith, who dressed up as the honey bee from Honey Nut Cheerios. Best Male was awarded to Tucker Gabrich who dressed up as Toucan Sam from the Fruit Loop cereal. Both received free prom tickets for Senior Prom. All the other participants were given a five dollar Dunkin gift card and a piece of Warren Hills Swag. Even though the parade was not the same, it was nice to see the seniors get something to enjoy.  
(Photo by Hannah DeVoe).