Bamford Returns to the Court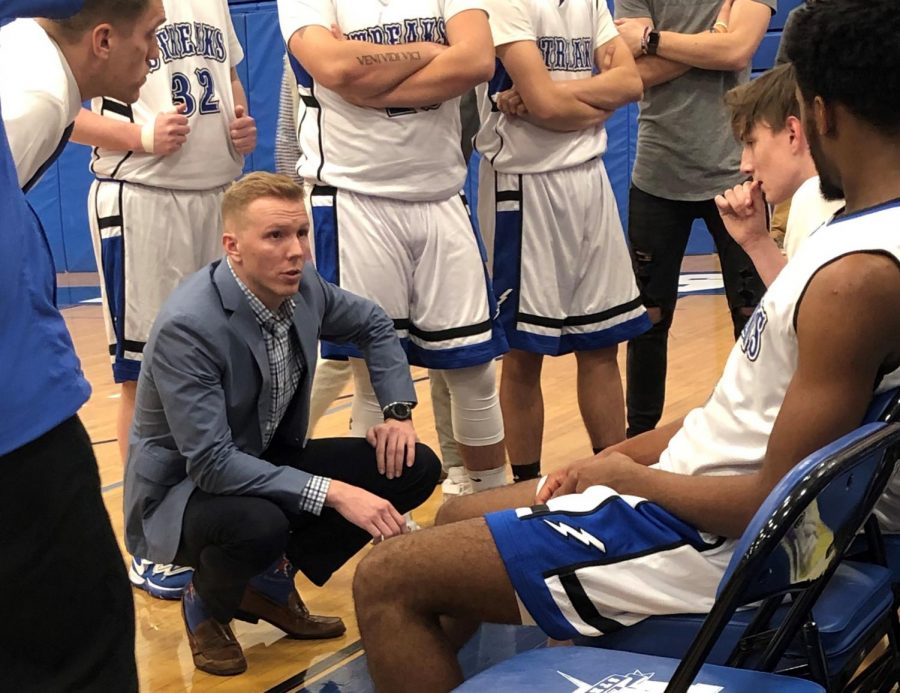 This season, alumnus and teacher Joseph Bamford has been named as the new head coach of the boys basketball team.
Bamford, who graduated from Warren Hills in 2009, played  basketball  and baseball and was a three-year letter winner.
As a collegiate athlete he played basketball and baseball at Northampton Community College from Fall 2009 to Spring 2011. Bamford then earned a scholarship to play baseball at Monmouth University from Fall 2011 to Spring 2014.
This is not Bamford's first season as a coach, as he was an assistant the past four years with his predecessor Stanley Kubbishun, who retired prior to the 2019-20 season.
"Coach Kubbishun had a tremendous impact in preparing me for this position," he said. "Coaching with him the past four years taught me how much preparation is needed to build a winning program."
Bamford said he is aiming high for this season, as the team defends its conference title.
To that end, Bamford plans to shift the game plan in regards to pace.
"This year our goal is to be a high tempo team," he said. "Ideally, we would like to get out and run, but matchups will influence our plan of attack."
Bamford also showed a commitment to making sure his team is prepared for life after high school and basketball.
"[One of my goals is] building habits that players will carry with them for the rest of their life: work ethic, discipline, and time management," he said.
Additionally, Bamford acknowledged the amount of influence he has on his players as their coach.
"I remember the influence a coach can have from my high school and college athletic experience," he said. "I want to coach to prepare my players for the next stage of their life and athletic careers."
Bamford said his coaching style has been influenced by his past coaches.
"It is important for coaches to be themselves," he said, "but my coaching style has been shaped by all the coaches I have played for."
Bamford said the keys to their success beyond the game plan this season will be having "a commitment to playing with energy and defense and for each other."
Bamford also expressed excitement to be coaching at his alma mater.
"It is great to be back at my alma mater," he said. "I was once in the same position as the players, and I look forward to pass along what I learned to help them achieve their goals."