Class of 2019 Top 10 Revealed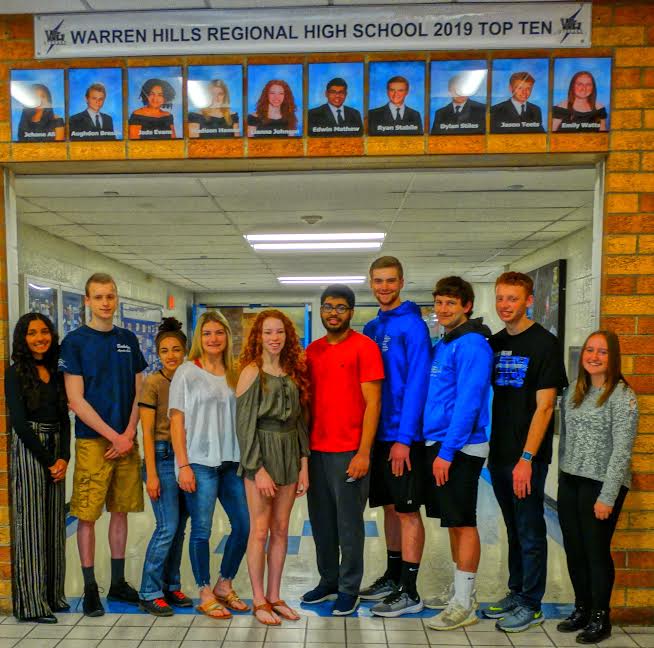 The best of the best from the Class of 2019 have finally been revealed!  This year's valedictorian is Jason Teets, the salutatorian being Gigi Ali.  The members of this class' top ten, altogether, are (from left to right) Gigi Ali, Aughdon Breslinl, Jada Evans, Madison Hammas, Lianna Johnson, Edwin Mathew, Ryan Stabile, Dylan Stiles, Jason Teets and Emily Watts.  Through their hard work and dedication over the past four years, these students have all earned their places at the top of the class.  
Ali said, "I'm super honored to have this opportunity to represent our class, and I just want to say congrats to the rest of the top ten!"  Teets reflected this sentiment.  
"I'm really proud to be a part of this group," said Teets.  "Knowing how hard working and talented the other members of the top ten are, I'm honored to be included with them." 
The Streak extends its congratulations and well wishes for the future to all who have achieved this honor.