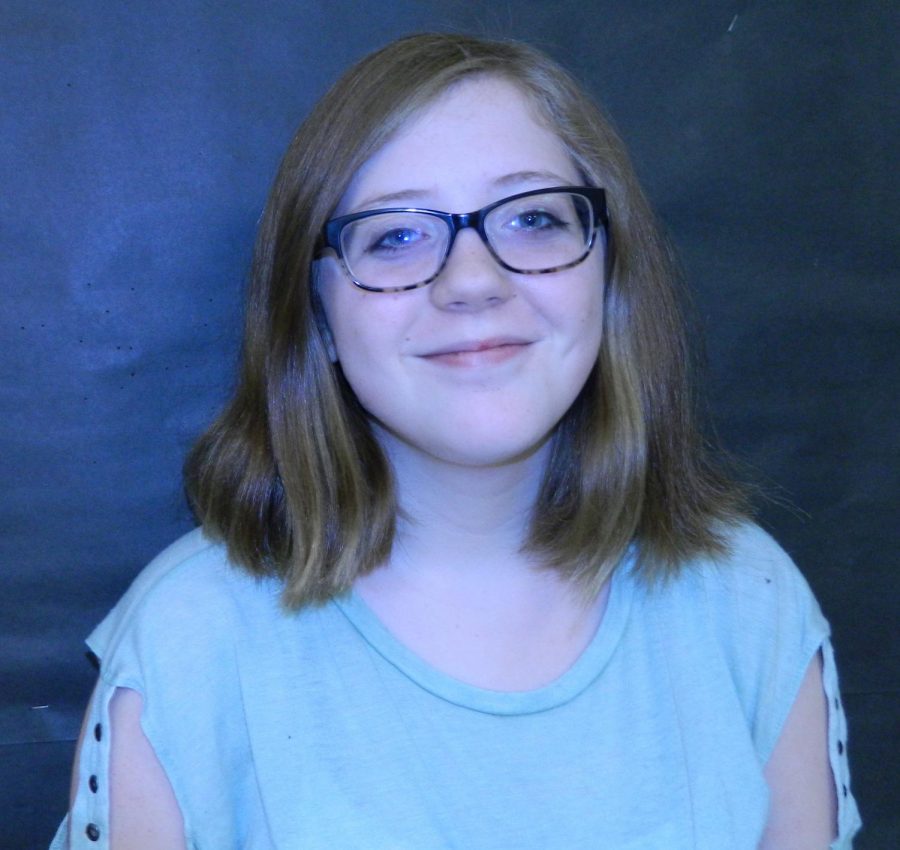 Megan Gill is a senior at Warren Hills Regional High School and is an Editor in Chief for
The Streak
. This is her third year writing for
The Streak.
She enjoys creative writing as well as journalistic writing.She loves helping people, and will do anything to make others happy. 
Despite being a bit on the shy side, Gill is always prepared to learn new things. She's always looking out for her grades, making sure to always be on the Honor Roll. Gill is a very creative person and can be found doodling on a lot of her papers during class. She owns all sorts of art supplies, and loves adding to her collection.  
Gill is also very enthusiastic about video games and will play them whenever she gets a chance. Her favorite video game is
Minecraft
. She also enjoys playing instruments in her free time, such as the piano or glockenspiel. Gill has two brothers, (one of whom has also attended WHRHS). She enjoys spending time with her friends and is always there for them. She plans on majoring in either pre-med or biology, although she does not know which school she is attending yet.
Megan Gill, Editor in Chief
Dec 14, 2020

Alumni Spotlight: Kevin Kunzmann

(Story)

Dec 14, 2020

Nightmare at the MVC

(Story)

Jun 09, 2020

Megan McGaha Finds Her Niche as Market Manager

(Story)

Jun 09, 2020

Effects of Coronavirus on Students

(Story)

Mar 24, 2020

High School Tattoo Statistics

(Story)

Feb 06, 2020

Una de Nuestras Favoritas: Señora Trifiletti

(Story)

Feb 06, 2020
Nov 06, 2019

Fashion Throughout the Decades

(Story)

Jun 11, 2019

Editors' Debate: Vaccinations: Kick It or Stick It? – Con

(Story)

Apr 04, 2019

Plague of the AirPods: A Change for the Worse

(Story)

Feb 08, 2019

Local Girl Scout Troop Still Strong After 13 Years

(Story)

Nov 15, 2018

DECA Showcases Its Benefits

(Story)